Summer Camp
Laurel Ridge summer camp provides a life-changing experience that nurtures belonging, exploration and spiritual growth, with an emphasis on fun! Our friendly and compassionate staff and counselors strive to create a safe environment and a community where faith, love, and hope prevail. Our goal is to send campers home as beloved children of God, feeling confident in their own identity and gifts, and with a renewed appreciation and care for God's amazing creation and the deep friendship of their fellow campers.
We offer several summer camp experiences for kids ages 6-18, as well as a camp for the whole family! Our summer camp experience helps campers grow in their Christian faith while creating lasting friendships amid the beauty of God's creation. Each week of camp explores a different theme, which campers experience through hands-on activities, group conversations, worship, and song.
Mission Camp
Laurel Ridge Mission Camp coordinates Moravians and others as they engage in service and ministry and raise awareness of the Gospel message. Moravians have always celebrated their faith through service and mission work locally, regionally and globally. Each year, many individuals visit the mountain, stay at Higgins Lodge, and head out into the nearby Blue Ridge Mountains to make life better for their neighbors. There's no question that our service to others results in a sense of common unity and identity from serving together and with others. Youth groups from a variety of denominations, mission and outreach committees, families, and others come together each summer to serve the larger surrounding community.
Mission Camp 2021
Mission Camp offers an intensive, one week trip that help people grow in Christian faith through service. Adults and youth will spend their time in the Blue Ridge Mountain community performing hands-on repair for elderly, low income, and disabled families. Since Laurel Ridge began to offer Mission Camp in 2004, projects completed include:
Porch Repair or Construction
Step Repair
Exterior or Interior painting
Weatherization
Wheel Chair Ramp Construction
Roof Repair
Mission Camp 1: June 13 – 19, 2021
Mission Camp 2: June 27 – July 3, 2021
Mission Camp 3: July 4 – 10, 2021
Mission Camp 4: July 11- 17, 2021
Mission Camp 5: July 18- 24, 2021
Mission Camp 6: August 1 – 7, 2021
Specialty Camp
There is never a bad time to come to Laurel Ridge! Whether it's creative arts, fellowship with friends, time with family, or more, check back here frequently to discover more ways to be on the mountain!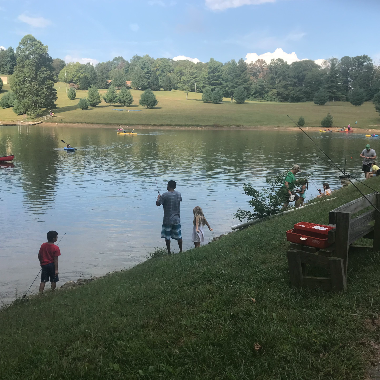 Questions?
Have a specific question about one of the many wonderful camps at Laurel Ridge? Please reach out to Scarlett Dowdy!